Welcome to Veritas Events
Conferences and trade shows
Vision Solution Day is packed with the information, inspiration, insights and connections you need to embrace multi-cloud data management. Make the benefits of digital transformation real for your business and ultimately unlock the truth in information.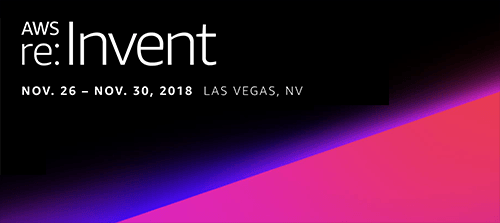 AWS re:Invent
November 26 - 30, 2018
Gold Sponsor
Las Vegas, NV
Gartner IT Infrastructure, Operations & Cloud Strategies Conference (IOCS)
December 3 - 6, 2018 | The Venetian, Las Vegas, NV
Premier Sponsor
Veritas at booth 147
Hear from a Veritas expert
Speaker: David Noy
Date: Tuesday, December 4, 3:45 PM
Room: Titan

"Is your data delivering value to the business?"
Abstract: Data is the fuel that drive's innovation. Yet most data isn't driving actions for BI, or AI apps. It's not the data that's deficient, it's often the storage. Veritas Cognitive Object Storage brings intelligence to data; providing context to manage, search and take actions. In this session learn about real-world examples of how Veritas Cognitive Object Storage can help organizations harness the power of data to deliver value for their business.