Capture & Archive Redtail Speak Data with Merge1
Founded in 2003, Redtail Technology is a leading provider of web-based Client Relationship Management (CRM), compliant text messaging solutions (Redtail Speak), paperless office – imaging, and email archiving solutions – Redtail Email in the financial services industry. Redtail Speak is a secure, encrypted, compliant texting app, accessible from within Redtail CRM integrated messaging platform for advisors and their clients. Every conversation, message, and document is fully searchable and automatically archived. Using Merge1 to capture Redtail Speak ensures all your critical workforce communications are being captured and securely archived into your existing infrastructure.

Once captured and archived using Merge1, Redtail Speak messages can be retained, supervised for compliance, and searched for eDiscovery and internal Information Governance.
Merge1 helps regulated firms:
Meet heavily monitored industry regulations like the SEC, FINRA, HIPAA, FDA, GDPR, CCPA and many more.
Ensure unified identity and policy across all conversations and content.
Merge1 enhances eDiscovery, helps with litigation preparedness and, consequently, reduces litigation risk.

Regulations, such as Dodd-Frank, MiFID II, FTC's Truth in Advertising, expand communication recording requirements and demand more oversight in customer-facing communications. Privacy rules like GDPR coupled with personal accountability regimes are increasing pressure on compliance teams to know what is in their company communications.

Dealing with the increase in communications over video creates additional compliance, risk, and legal concerns around data leakage and misconduct. As opposed to other solutions, which require sending your workforce's critical, sensitive communications to a third-party data store, Merge1 captures communications taking place in the Yieldbroker platform and stores them in your existing email archive, whether on-prem (e.g Veritas Enterprise Vault) or in the Cloud (e.g Microsoft Office 365, ProofPoint, Mimecast, etc.).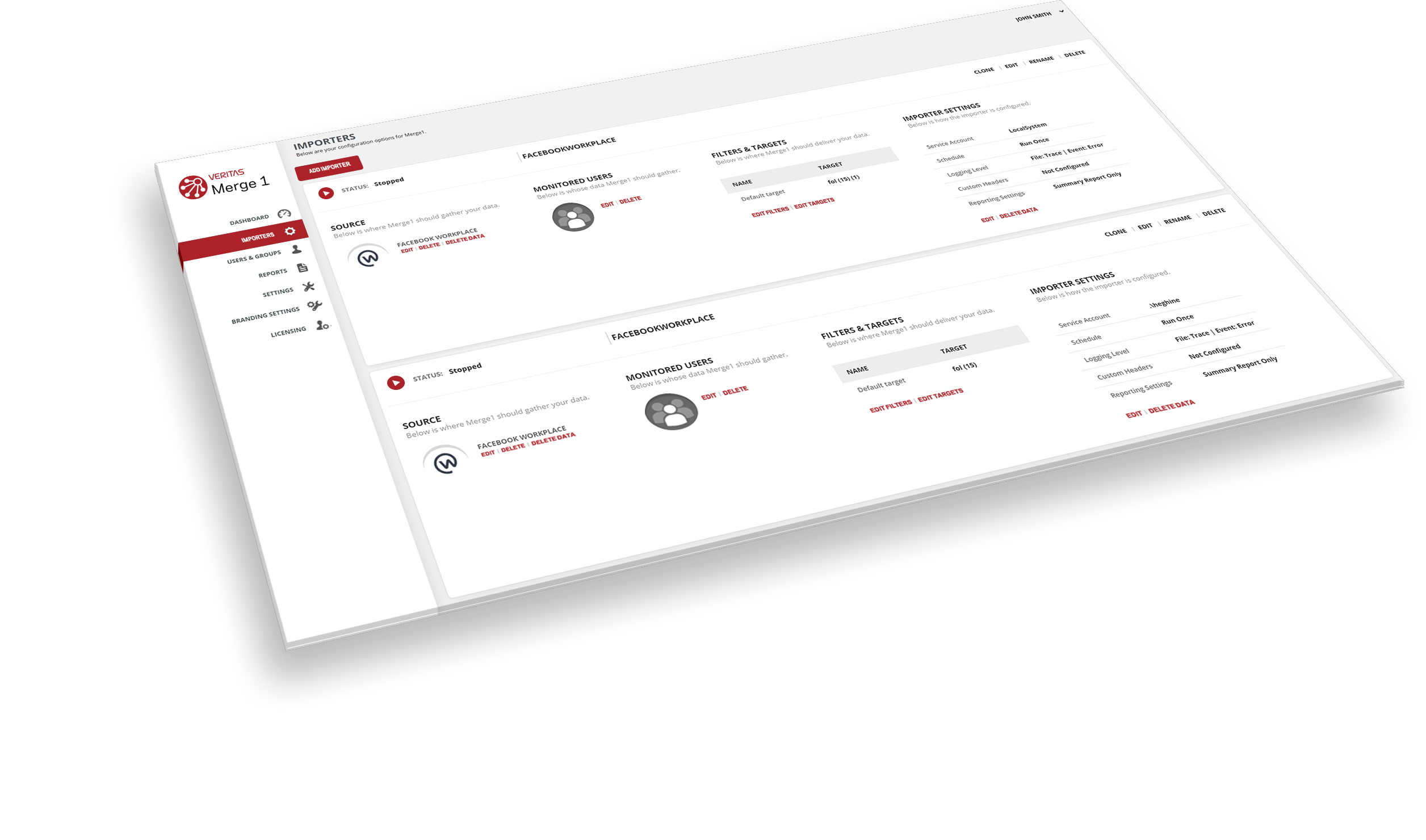 Merge1 captures and helps archive your Redtail Speak communications.
Key Features:
Client and team messages.
Participant names and email addresses in the To and From fields.
Messages in the body.
Contact us
Questions about which solutions are right for your organization? Need help locating an authorized reseller? We can help.