NetBackup Modern Workload Protection
Unified data protection for next-gen workloads.
Future proof your data protection investment
Keep pace with modern workloads and massive data growth
Today's enterprise is a complex, heterogeneous environment struggling to cope with accelerating data growth and increasing numbers of next-generation workloads. To meet the demands for protecting the growing numbers of workloads and massive amounts of data requires new technologies and new techniques. New NetBackup Parallel Streaming technology simplifies modern workload backup and recovery, and delivers the performance required to accelerate the transformation to the digital enterprise.
Get agentless, native backup and restore for multi-node, scale-out clusters
Maximize performance and optimize storage with intelligent discovery and backup
Eliminate performance bottlenecks with dynamically scalable parallel streaming
Reduce data movement to minimize complexity and risk, save time, and lower cost
Protect Big Data, NoSQL, Open Source RDBMS, and commercial workloads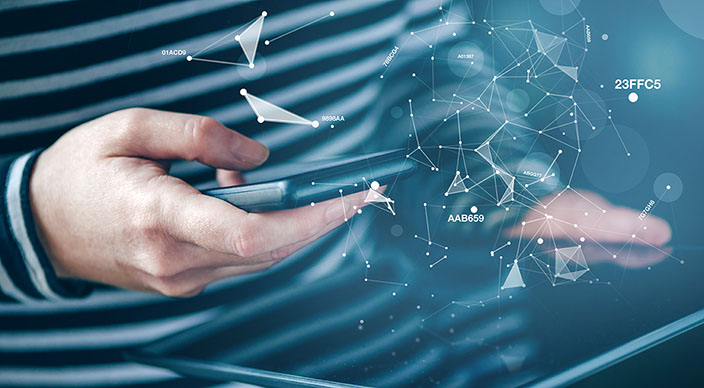 Big Data is now everyday data
The digital enterprise relies on analytics every day to run their business
Big Data is now the mission critical heartbeat for a growing number of organizations. Every day, millions of objects and petabytes of data are analyzed to find that competitive advantage. These critical assets need to be protected with a solution that can keep up.
Get native backup and restore to and from scale-out clusters
Enable agentless, plugin architecture for fast, easy, on-demand deployment
Accelerate protection of petabyte-scale clustered, distributed processing environments
Intelligently discover data and node locations for optimized performance and storage
Check out the new NetBackup, Platform Base – Big Data Workloads Edition, which extends data protection with the same features and functionality as the complete edition, and at an attractive price
Check back soon for HBase, MongoDB, and more
Learn more about the Hadoop plugin available now
Hyperconverged is fast, simple, and scales
Your data protection should be fast, simple, and scales
Hyperconverged infrastructures relieve the burden of architecting high performance and efficient virtual environments. They're easy to deploy, scale, and can be managed from a single console. Think of NetBackup as modern hyperconverged data protection.
Dynamically scales to meet the demands of large hyperconverged infrastructures
Protect large, scale-out, multi-node architectures with agentless, parallel streaming backup and recovery
Eliminate point products with the only solution that protects your entire IT environment
Learn more about the Nutanix plugin available now
Hyperconverged for the software defined data center
Rely on software defined data protection for the multi-cloud enterprise
The software defined data center is key to the future of deploying multi-cloud architectures. It enables new and emerging enterprise applications to run no matter where they reside. NetBackup is designed to protect and enable the transformation to the modern digital enterprise.
Manage seamless multi-cloud data protection with one solution, one console
Get flexible, deploy anywhere options with software, hardware, and virtual appliances
Protect scale-out, multi-node architectures with agentless, parallel streaming backup and recovery technology
Support for VMware Cloud Foundation, DellEMC VxRail
NoSQL is not just for Big Data
Protect and harness the speed and economics of NoSQL
While NoSQL works well for Big Data analytics, not every organization uses NoSQL for Big Data. NetBackup is designed from the ground up to scale to hundreds of petabytes with the flexibility to protect mission critical relational database applications and now workloads that generate massive streams of unstructured data.
Safeguard high transaction NoSQL environments
Manage large streams of object-oriented, non-relational data
Support scale-out NoSQL workloads designed for distributed environments
Enjoy the freedom to deploy new, next-generation NoSQL workloads
Check back soon for plugin availability for HBase, MongoDB, and more
Learn more about the Hadoop plugin now available now
Open Source is the wave of the future
Future-proof your RDBMS data protection and ride the wave
By 2018, more than 70% of new in-house applications will be developed on an OSDBMS, and 50% of existing commercial RDBMS instances will have been converted or will be in process of being converted. Whether your RDBMS is traditional or Open Source, rely on NetBackup to protect them.