InfoScale Availability
Avoid unwanted downtime with resilient high availability and disaster recovery.
Minimize unwanted downtime for critical business applications
InfoScale Availability provides high availability and disaster recovery over any distance for your critical business services, including individual databases, custom applications, and complex multitier applications across physical and virtual environments.

Intelligent monitoring for applications and infrastructure detects possible risks to availability and automatically recovers applications when needed. InfoScale automatically detects site outages and either automatically or at your command will recover to a disaster recovery site. With built-in testing to proactively detect and report potential problems before they have an impact on IT services, InfoScale Availability helps minimize unwanted downtime of your critical business services.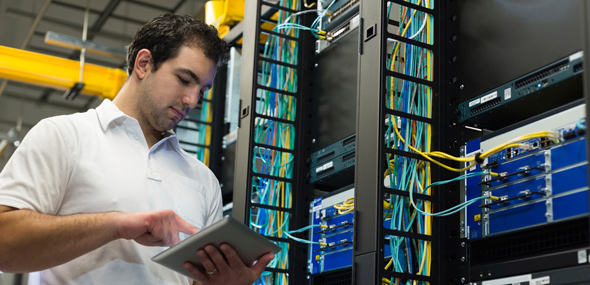 Availability over any distance
Disaster recovery automated at every step
Disaster recovery is more than replicating data. For mission-critical applications that must remain online even in the event of a site failure, your disaster recovery strategy should also include automated application recovery.
InfoScale Availability gives you disaster recovery over any distance, allowing your organization to deploy both local high-availability and remote clustering for a complete disaster recovery solution.
Migrate applications with a single click between servers in a local data center in the same metro region, or move all applications to a data center thousands of miles away.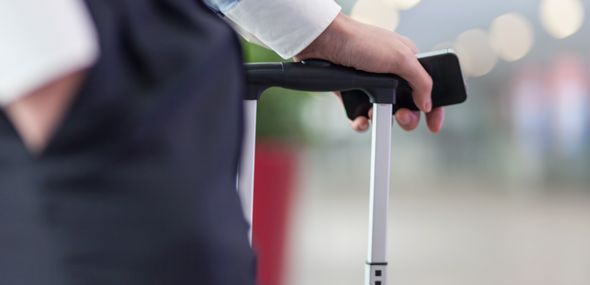 Maximum availability for physical and virtual infrastructure
Multiple platforms often mean multiple high-availability tools, and with them, increased complexity. This complexity can increase administrative costs and present a higher likelihood of error.
InfoScale Availability is the only solution that supports all leading operating systems, including UNIX, Microsoft Windows, Linux, and virtual platforms including VMware ESX, Red Hat Enterprise Virtualization (RHEV), Oracle VM, and Microsoft Hyper-V.
Ensure maximum uptime with a single solution for high availability and disaster recovery across your entire IT environment. 

Automated disaster recovery testing
Seamlessly test your disaster recovery strategy anytime.
Your production environments are constantly changing. Having a regular cadence of testing your disaster recovery strategy is critical to guarantee a successful recovery in the event of an outage.
InfoScale Availability includes Fire Drill, a tool that simulates disaster recovery tests by starting up an application at the disaster recovery site as it would in an actual disaster. Because it is a simulation, Fire Drill does not disrupt production applications, so it can be run as often as necessary, eliminating the need for extensive manual weekend testing.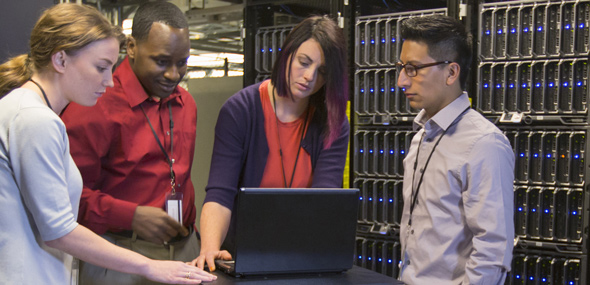 Out-of-box support for applications, databases, and replication technologies
Installing other clustering solutions often requires long consulting projects and custom scripting to support the different applications and databases in your environment.
With InfoScale Availability, get off-the-shelf support for a wide range of applications, including SAP®, BEA®, Siebel®, Oracle applications, Microsoft Exchange, and PeopleSoft®, as well as enterprise-class databases such as Oracle, DB2®, Microsoft SQL Server®, and Sybase®.
In addition, get full support for your data mover of choice, including Veritas replicator technologies, Hitachi® TrueCopy, HP® Continuous Access XP, HP Continuous Access EVA, EMC® SRDF, EMC RecoverPoint, EMC MirrorView, NetApp® SnapMirror, IBM® Metro Mirror, IBM Global Mirror, IBM HADR, IBM XIV, Oracle Data Guard, and more.
White Paper
Learn how to automate monitoring, remediate failures, and restore redundancy for SAP HANA.
Maintain uptime for multitier applications
As application components get increasingly distributed across multiple physical and virtual tiers, your tools need to understand and effectively manage the inherent complexity of heterogeneous,  multitier applications.
InfoScale Availability shields you from this complexity through Virtual Business Services (VBS)—a simple construct that internalizes the start/stop sequencing and dependency between different tiers that comprise the multitier applications.
Virtual Business Services is aware of the complete business service and can take action in the event of a failure. When an individual component of a multitier application fails, Virtual Business Services will not only recover the failed application, but it will also automatically orchestrate the connection to other computing resources needed to keep the business service available. The end result is faster recovery and minimal downtime—all without manual intervention.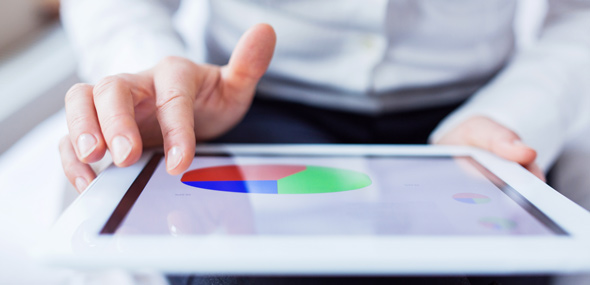 Recover faster with instantaneous failure detection
Normal clustering relies on resource polling to determine the health of your application resources. This polling process increases processor overhead but, more importantly, faults may not be noticed immediately.
Intelligent Monitoring Framework in InfoScale Availability enables faster detection of faults by asynchronously monitoring selected resources. This means that failures can be detected instantaneously, instead of waiting for a nonresponse from a faulted resource. Furthermore, the CPU overhead associated with traditional, poll-based monitoring is also reduced.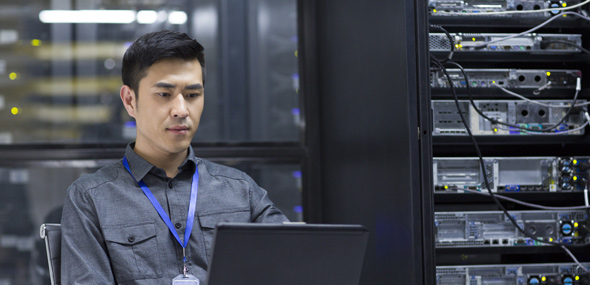 Inject efficiency into cluster resource utilization
Increase cluster resource efficiencies with InfoScale Availability. and its  N+1 roaming spare or N+M active/active capabilities.
You are also ensured maximum uptime and optimal server utilization. InfoScale Availability dynamically selects a target system for application failover by determining the cluster node with the most available CPU and memory. It monitors the available capacity of systems in the cluster in terms of CPU, memory, and swap to select the optimal target based on application needs. When a failure occurs, Cluster Server can automatically choose the least utilized server to failover to, as well as add repaired servers back into the selection pool when they rejoin the cluster.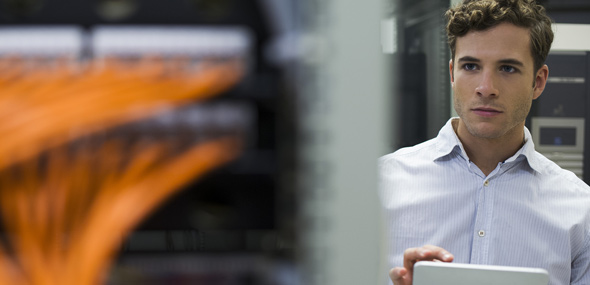 No more split brain
When intracluster communication breaks down, it is possible that two systems in a cluster could try to write to the same storage and cause data corruption.
The advanced protection logic in InfoScale Availability shields data from becoming corrupted when a split brain situation arises by providing arbitration over cluster membership decisions. This guarantees data integrity as well as availability of service.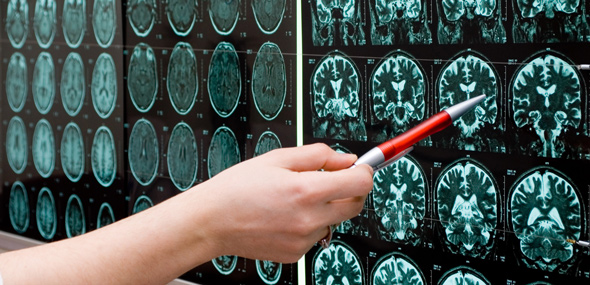 High availability for Cisco UCS servers
InfoScale Availability supports unified data-center infrastructure by addressing high availability needs for Cisco Unified Computing System (UCS™) servers. With InfoScale Availability you can achieve high availability for your Cisco UCS servers and get automated service-profile failovers from one server to another with greatly reduced service recovery times.

White Paper
Learn how Cluster Server keeps Cisco Unified Computing Systems highly available so you can achieve automated and predictable service-profile recovery.
Learn more about InfoScale Availability
Looking for more information? See our library of data sheets, white papers or videos.
Trying to decide if this product fits your needs? Read system requirement details before installation.