NetBackup cloud data protection.
Enterprise data protection optimized for the multicloud.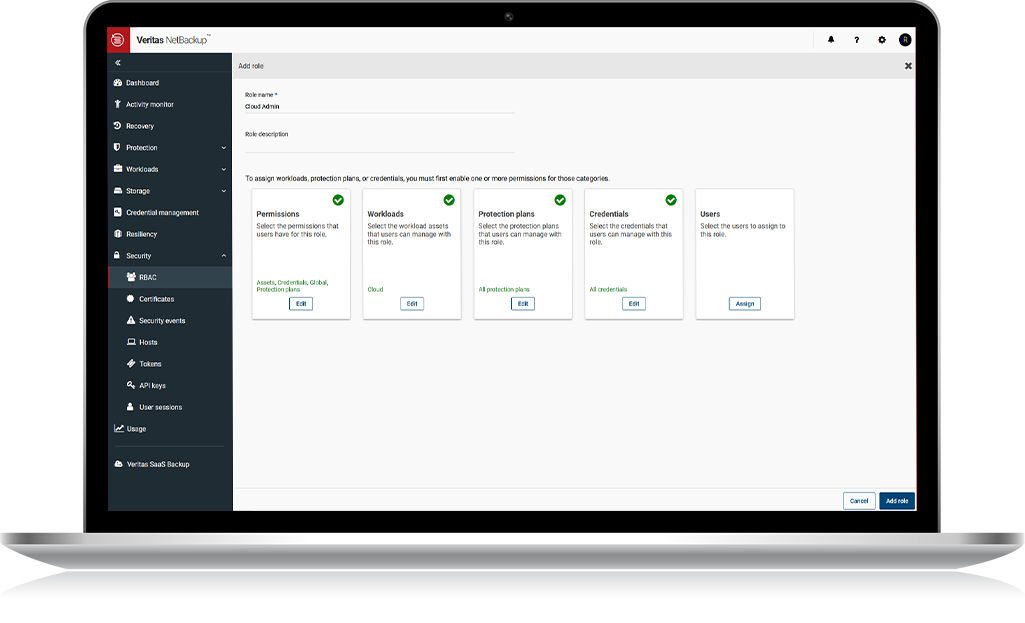 Maximize resiliency in the cloud.
Migrate to the cloud. Protect hybrid multicloud platforms and workloads, including Kubernetes, private and public clouds. Maximize resiliency across clouds.
New in NetBackup
Unified, cloud-native data protection. Integrated business resiliency. More efficiency. See the latest features in NetBackup.
Cloud autoscaling dynamically resizes cloud resources, ensuring your protection needs are met while optimizing storage costs and resources.
Cloud intelligent policies lets you back up snapshots to anywhere using the same protection policies on-premises and in the cloud.
Native Kubernetes support provides integrated, scalable, container-agnostic protection for all major Kubernetes deployments across all architecture layers.
Cloud immutable storage with support for immutable Object Lock storage on AWS S3 ensures backup data integrity and prevents your data from being compromised.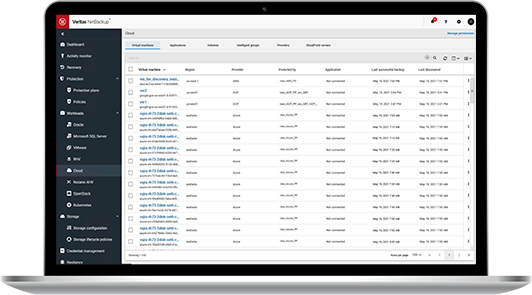 Multicloud
Back up in the cloud: support for IaaS/PaaS workloads in multiple tenants across multiple clouds.
Automated OpenStack protection with cloud-native, API-driven, built-in multi-tenant control and rapid granular workload recovery.
Optimized backup and tiering to the cloud.
Bulk data migration and seeding with AWS Snowball and Azure Data Box.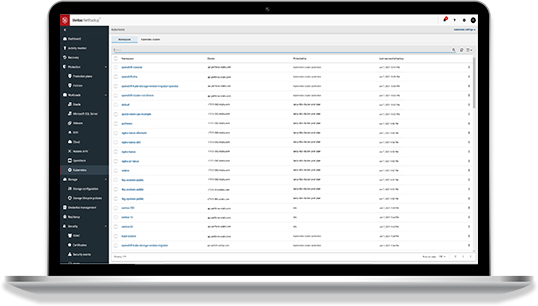 Kubernetes
Designed as a native Kubernetes solution leveraging custom operators and APIs to optimize protection.
Application-centric approach with discovery and protection of all components of an application, ensuring workloads are quickly recoverable and always compliant.
Unified protection with the ability to discover, protect and recover all application components across any Kubernetes distribution, on-premises or in the cloud.
Learn more ›
Optimize cloud
Cloud resources dynamically resize, ensuring your protection needs are met while optimizing storage costs and resources.
Back up snapshots to anywhere using the same protection policies on-premises and in the cloud with cloud intelligent policies.
Dynamic workload portability to migrate data to the cloud, tier to the cloud for long-term retention and provide data reuse for DR, testdev and analytics.
Save storage costs with enterprise-class deduplication and reduce OpEx costs through automation of complex, multi-step tasks.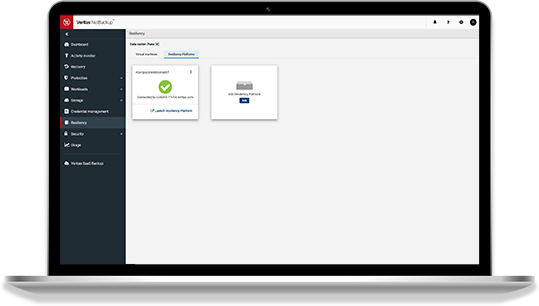 Resiliency
Single-console visibility provides a holistic view across all your cloud workloads.
Orchestrated, automated, at-scale disaster recovery or workload migration to and between clouds.
Continuous data protection provides a game-changing capability to recover from ransomware and malware attacks.
Create multiple service-level objectives for recovery based on specific RPO needs to minimize data loss and RTO.
Integrated machine learning‒based anomaly detection that catches suspect behavior early.
Cloud-native immutable storage ensures backups are resilient from ransomware.
NetBackup in the Marketplace
Veritas is proud to partner with the top cloud vendors. With a few clicks, you can access fully-functional trials of NetBackup and other Veritas solutions on your cloud provider of choice.

What's new in NetBackup
Using older versions?
See what you may be missing.
Learn more

NetBackup Resources
Looking for more information? See our library of data sheets, white papers or videos.

NetBackup Requirements
Review NetBackup compatibility information.
Learn more
Proud to serve global customers like these:
Contact us
Questions about which solutions are right for your organization? Need help locating an authorized reseller? We can help.