NetBackup cloud data protection.
Enterprise data backup and recovery optimized for the multicloud.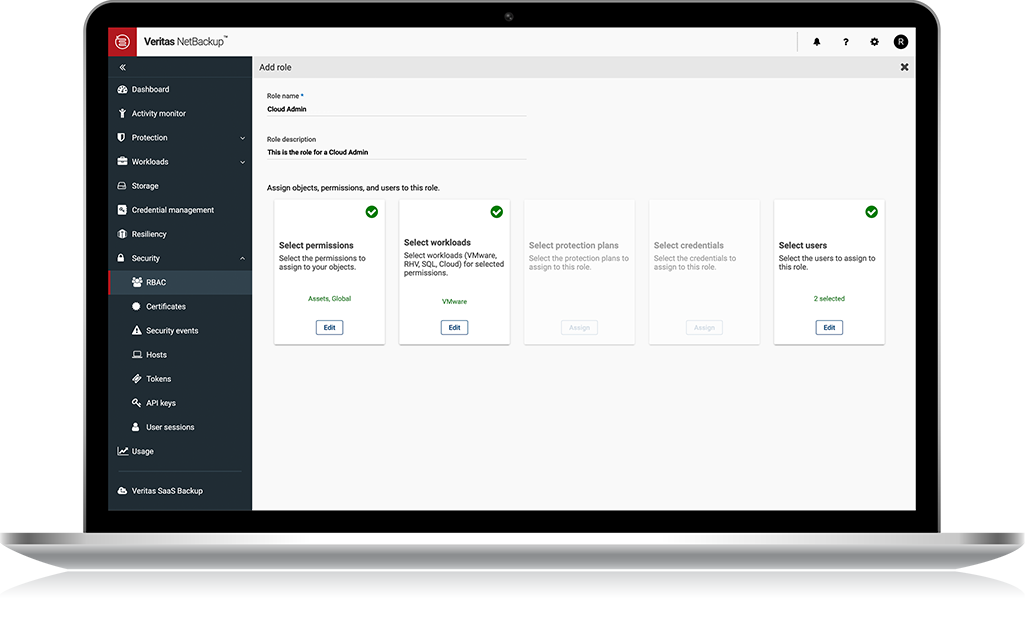 NetBackup delivers a unified, reliable and scalable solution.
Migrate data to the cloud. Manage workloads across hybrid/multicloud infrastructures. Maximize resiliency in the cloud and beyond.
New in NetBackup 8.3
Unified, cloud-native data protection. Integrated business resiliency. More efficiency. See the latest features in NetBackup.
NetBackup CloudPointTM and NetBackup ResiliencyTM integrations with simplified licensing
Source-side deduplication directly to object storage from a single storage pool 
Granular recovery for cloud-native assets
Expanded disaster recovery orchestration across regions within Azure and AzureStack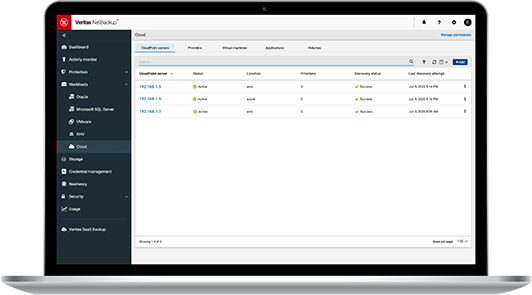 Cloud Backups
Optimized backup and tier to cloud with NetBackup CloudCatalyst
Backup in cloud: support for IaaS/PaaS workloads in multiple tenants across multiple clouds
Orchestrated workload migration to and in between clouds for AWS and Azure with NetBackup Resiliency Manager
Bulk data migration and seeding with AWS Snowball & Azure Data Box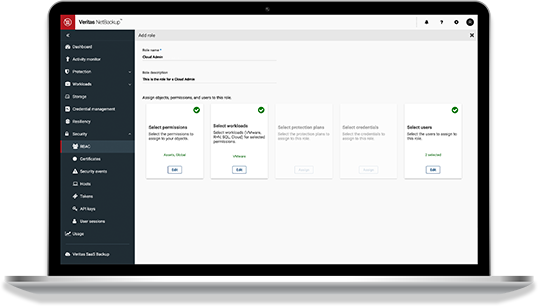 Cloud-Native Data Protection
Unified multi-tenanted management for cloud service providers
200+ APIs to easily manage and automate backup tasks, rolling features and functionalities into your existing NetBackup infrastructure
Expanded cloud-native snapshot orchestration capabilities managed from a single pane of glass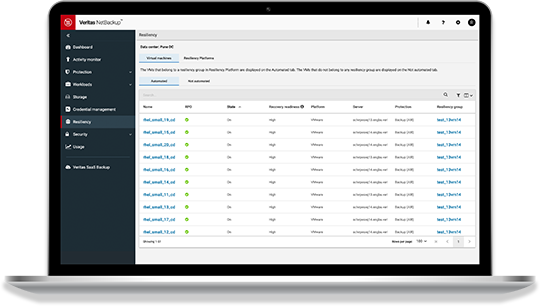 DR in the Cloud
Minimize RPO and RTO while ensuring enterprise SLA compliance
Access DR suite of tools via modern web UI integrated into NetBackup
Automate and orchestrate DR, single-click recovery, custom scripting, at-scale recovery in the cloud and DR rehearsals
Leverage your DR environment for testing and development
Push-button business continuity
Learn more about VRP ›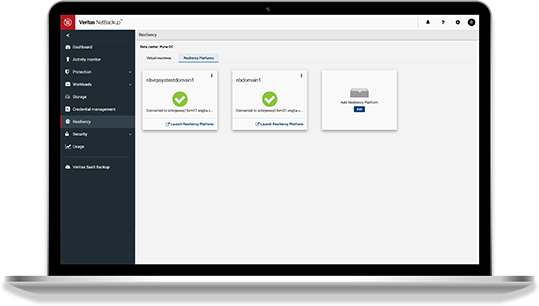 Resiliency
Continuous data protection provides a game-changing capability to recover from ransomware and malware attacks
Regain access to data on your entire infrastructure during a point in time prior to infection in a single click
Minimize data loss and RTO and reduce operational workload
Ensure that once your systems are back up, they are ransomware-free
NetBackup in the Marketplace
Veritas is proud to partner with the top cloud vendors. With a few clicks, you can access fully-functional trials of NetBackup and other Veritas solutions on your cloud provider of choice.

What's new in NetBackup 8.3
Using older versions?
See what you may be missing.
Learn more

NetBackup Resources
Looking for more information? See our library of data sheets, white papers or videos.

NetBackup Requirements
Review NetBackup compatibility information.
Learn more
Proud to serve global customers like these:
Contact us
Questions about which solutions are right for your organization? Need help locating an authorized reseller? We can help.