NetBackup Flex Scale
Simple to scale. Easy to operate. Highly resilient.
NetBackup Flex Scale Architecture
NetBackup Flex Scale extends NetBackup with an
automated, containerized, scale-out architecture
designed to meet the needs of the modern data center.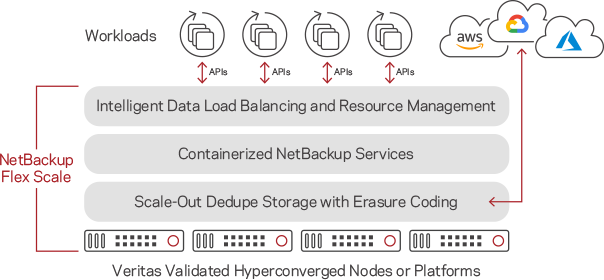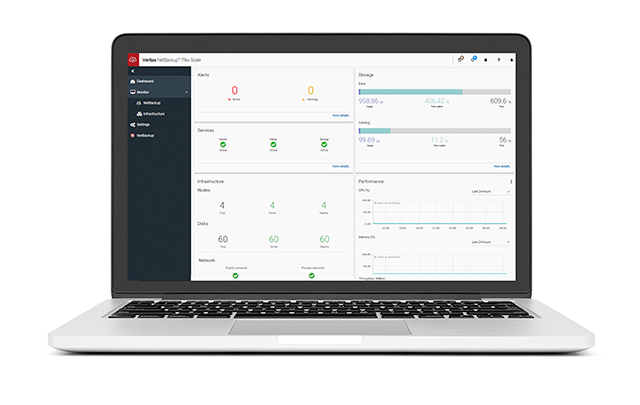 Automation Simplifies NetBackup Deployment and Management
Manage data protection with intuitive, cloud-like simplicity.
Rapidly adapt to the changing business requirements with automated:
- Provisioning
- Performance and capacity scaling
- Load balancing
- Recovery
Upgrade to new NetBackup releases in just a few easy steps.
Pay-As-You-Grow, Scale-Out Architecture
NetBackup Flex Scale fully integrated on Veritas Validated platforms.
Scale in both performance and capacity.
Workloads automatically re-balanced across nodes.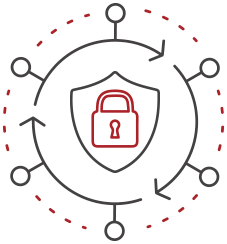 Enterprise-Class Resilience
Protect against multi-point failures with distributed
storage architecture.
Resiliency balanced with storage optimization.
Dynamically increase resilience as clusters scale.

What's new in NetBackup 9
Using older versions?
See what you may be missing.
Learn more

NetBackup Resources
Looking for more information? See our library of data sheets, white papers and videos.

NetBackup Requirements
Review NetBackup compatibility information.
Learn more
Proud to serve global customers like these:
Contact us
Questions about which solutions are right for your organization? Need help locating an authorized reseller? We can help.