NETBACKUP
Best-in-class enterprise data backup and recovery
Unified data protection across all environments
As the #1 data backup and recovery solution worldwide, NetBackup gives enterprise IT a simple and powerful way to ensure the integrity and availability of their data — from edge to core to cloud. With 100 exabytes of information currently under management, no other solution comes close.
87% of the Fortune Global 500 choose NetBackup
Our integrated approach delivers unmatched performance and cost savings. 

Flexible Deployment
Support for any workload, any cloud, any architecture — at any scale.

Operational Simplicity
Orchestrate and automate discovery, protection, and recovery.
Enterprise-Grade Resiliency
Ensure recovery of business-critical data with near-zero RPO and RTO.
An end-to-end ransomware solution
Close the gaps in your ransomware resiliency strategy. NetBackup ensures data integrity, monitors your environment relentlessly, and lets you recover at-scale with ease.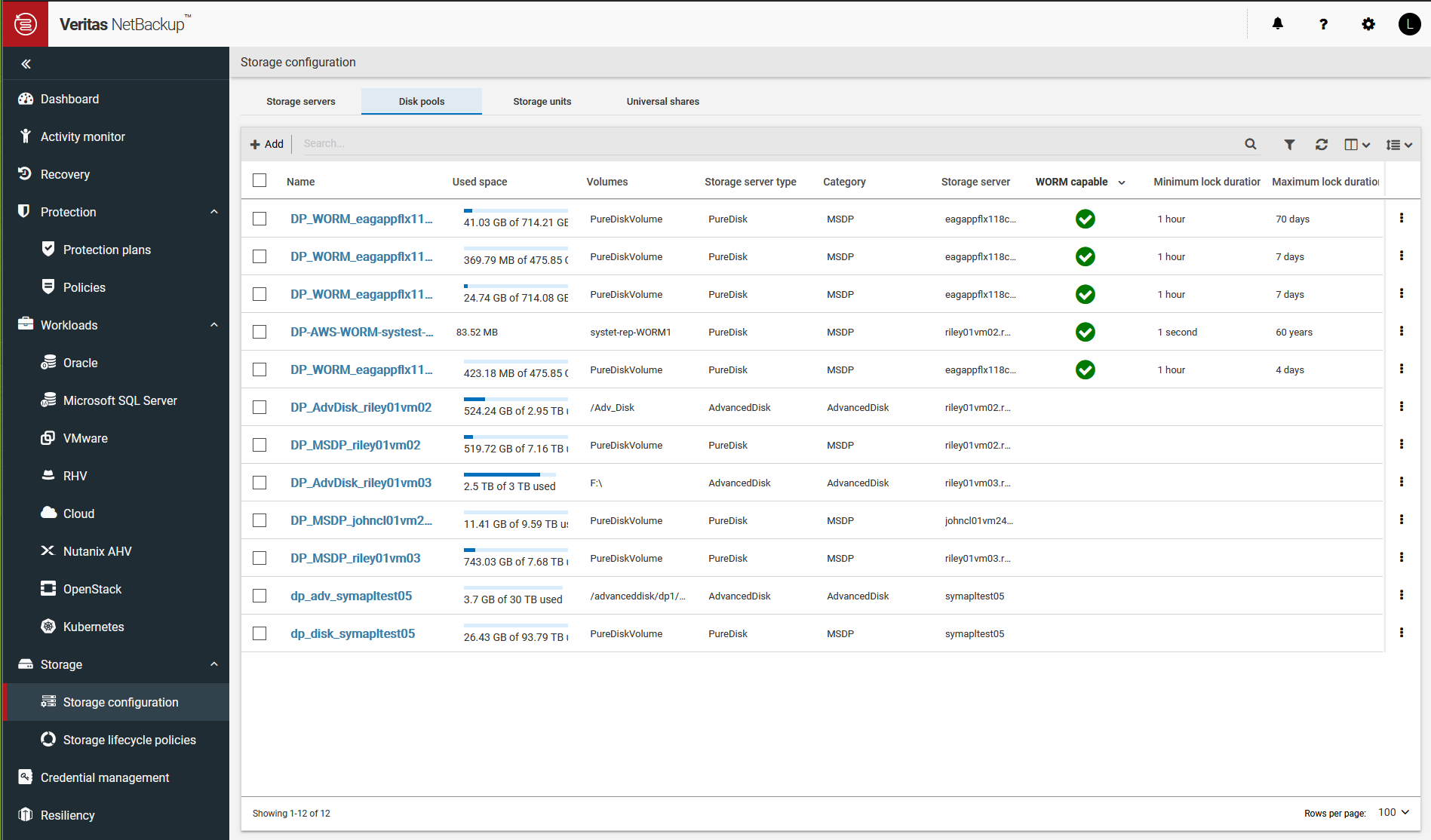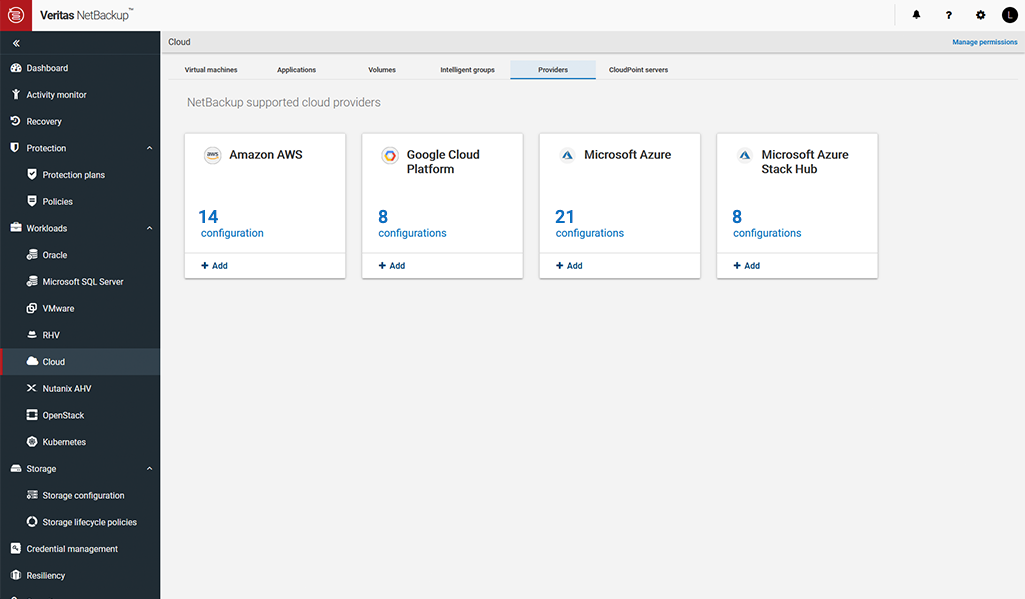 Data protection for multi-cloud and containers
End-to-end deduplication, resiliency, migration, kubernetes orchestration, and disaster recovery. One solution manages it all, across all clouds.
Meet an Innovator
At Veritas, I give our customers like you a voice into Product Management. Through programs such as Customer Advocacy and Veritas Open eXchange (VOX) and Customer Advocacy, we are building stronger connections, ensuring you have access to the right experts, and most of all building proven products that work for you. Got a question… Just ask me anything!
John Borchert
Principal Program Manager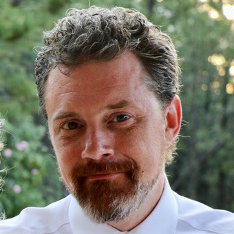 Protection for Hybrid Multi-Cloud environments
Backup for virtual environments in the cloud
NetBackup delivers agentless backup, instant access, and reliable granular data recovery in the cloud that can scale with your virtual machine environment.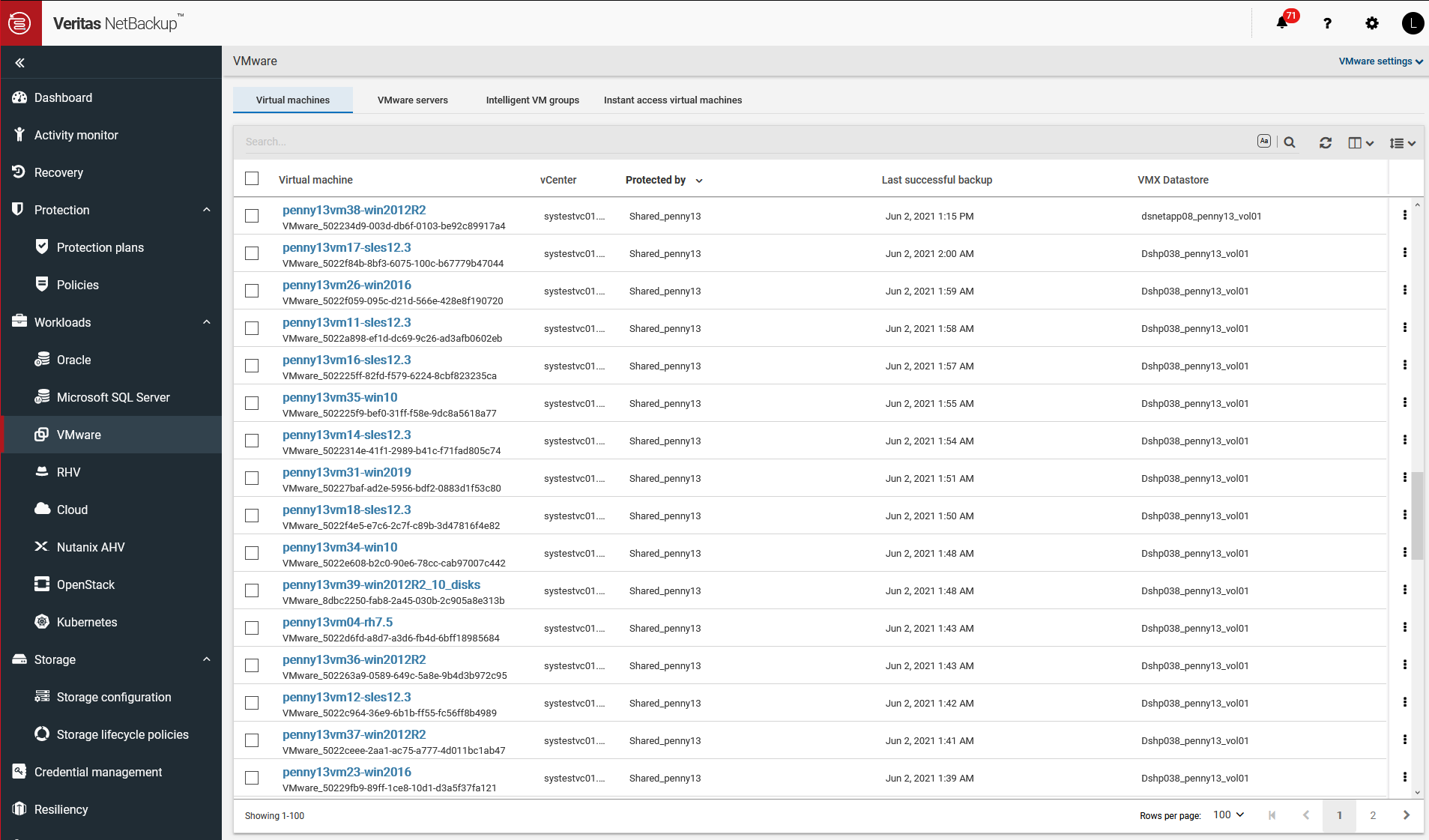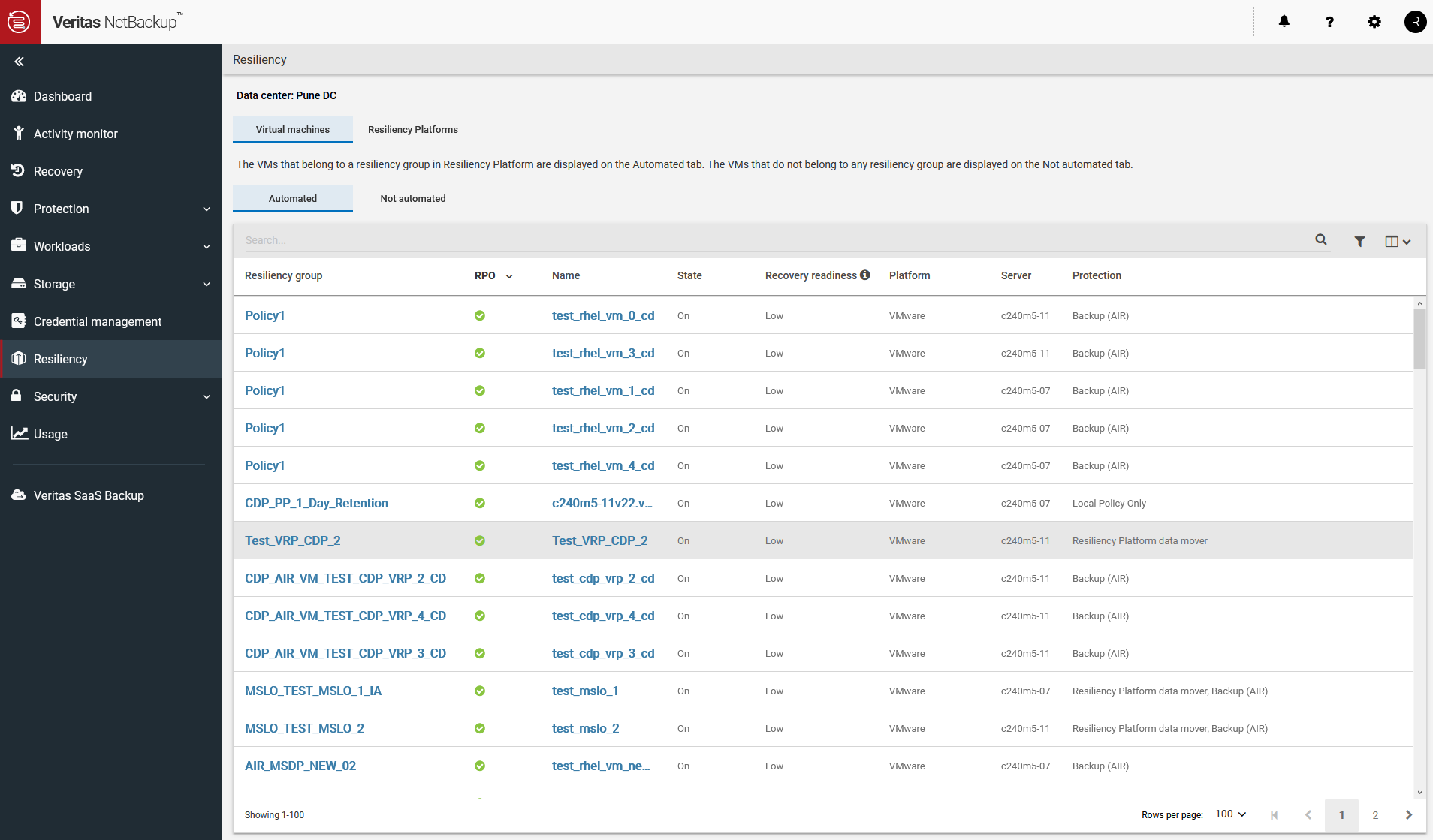 Business resilience:
automated and at-scale
Secure your data with 60+ public cloud storage targets, an automated, SLA-driven resiliency platform, and a new supportive integration with NetBackup.

Latest Release
Native Kubernetes support provides integrated, scalable container-agnostic protection for all major Kubernetes deployments across all architecture layers.
Multiple recovery SLO tiers – Ability to create multiple Service Level Objectives for recovery, allowing customized recovery plans based on the specific RPO needs of different application tiers.
Cloud autoscaling -- Dynamically re-size cloud resources as required – ensuring that protection needs are met while optimizing costs.
Cloud intelligent policies – Backup snapshots to anywhere using the same protection policies on-premises and in the cloud.
AI/ML anomaly detection – Utilizes artificial intelligence to automatically detect and notify administrators if backup data changes unexpectedly.
Seamlessly deploy NetBackup
Optimize your infrastructure. Reduce your TCO.

What's new in NetBackup
Using older versions?
See what you may be missing.
Learn more

NetBackup Resources
Looking for more information? See our library of data sheets, white papers and videos.

NetBackup Requirements
Review NetBackup compatibility information.
Learn more
Proud to serve global customers like these:
Contact us
Questions about which solutions are right for your organization? Need help locating an authorized reseller? We can help.